Palazzo - Flowy Wide-Leg Pants
Regular price
$118.00 USD
Regular price
$236.00 USD
Sale price
$118.00 USD
Unit price
per
Sale
Sold out
Size Chart
The Palazzo Pant is crafted from a lightweight mousseline fabric in wardrobe-essential black. Statement leg pants in Muslin fabric. Semi-sheer, not shiny wear with high-waisted underwear.
From stretchy to flowy, these pants have everything. Take them anywhere for unrestricted elegance all throughout your day. Made with the softest quality fabrics to withstand both wear and wash.
Care instructions

Dry clean only - we recommend you use an eco-friendly provider that avoids harsh chemicals.
Share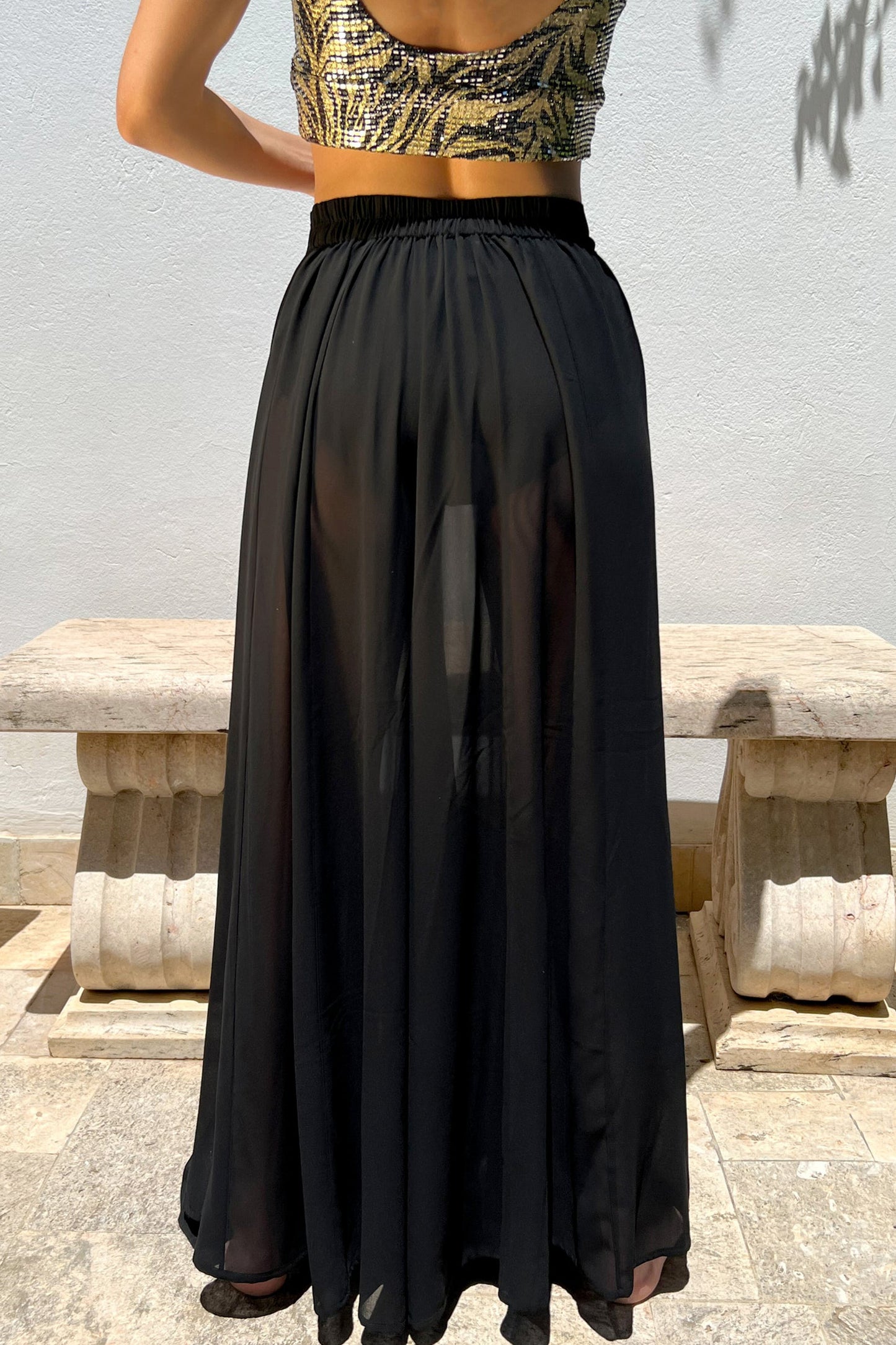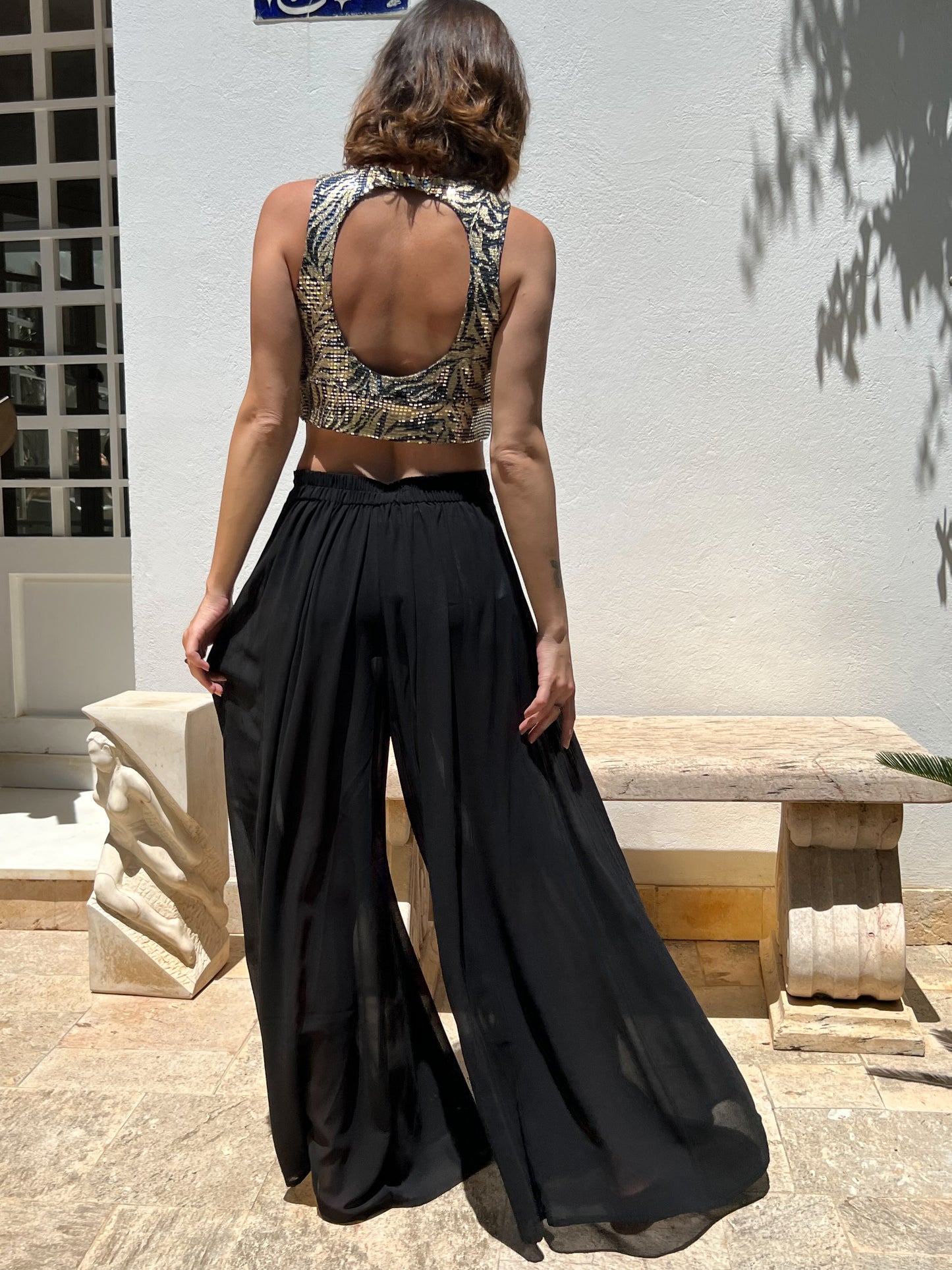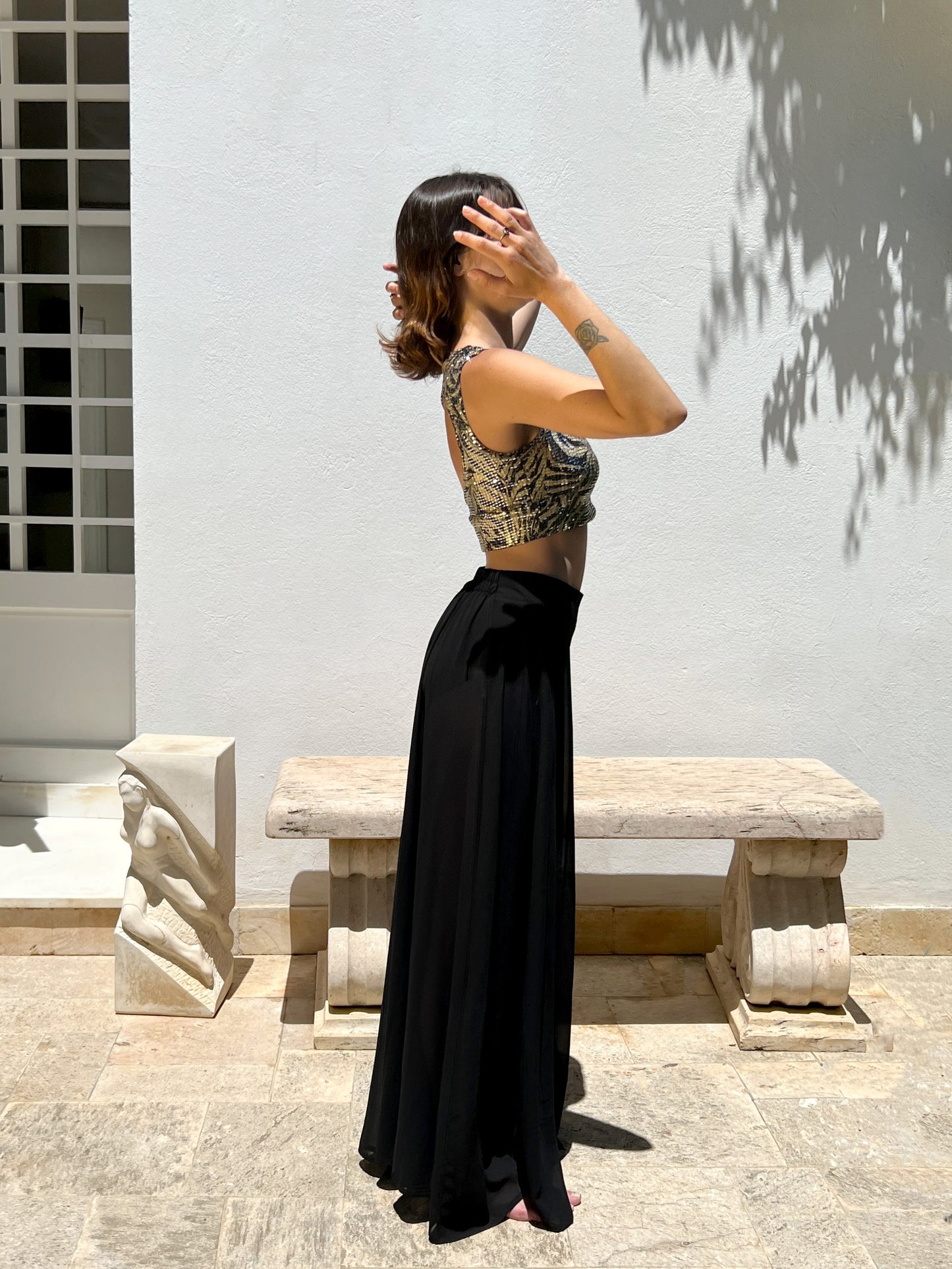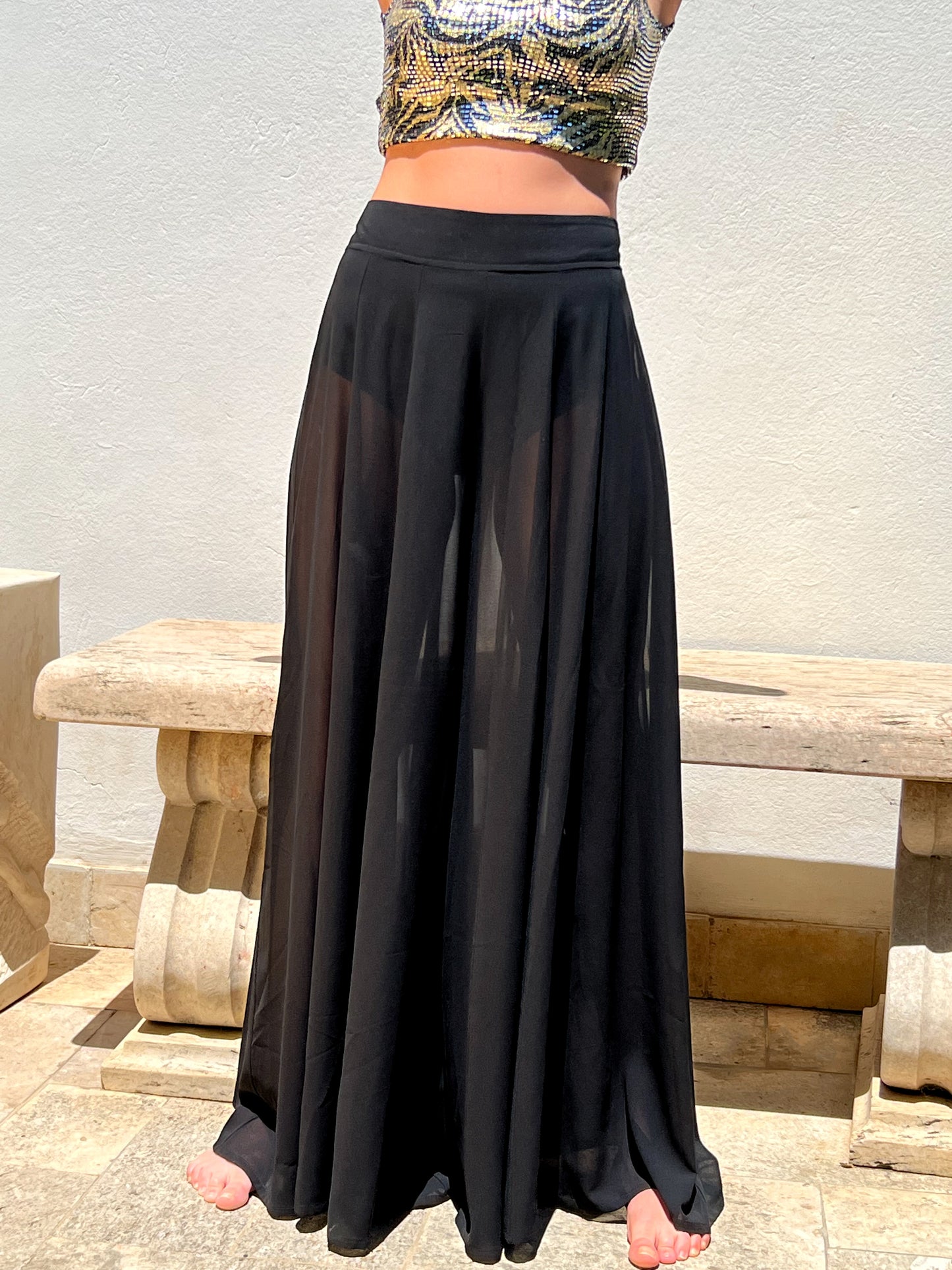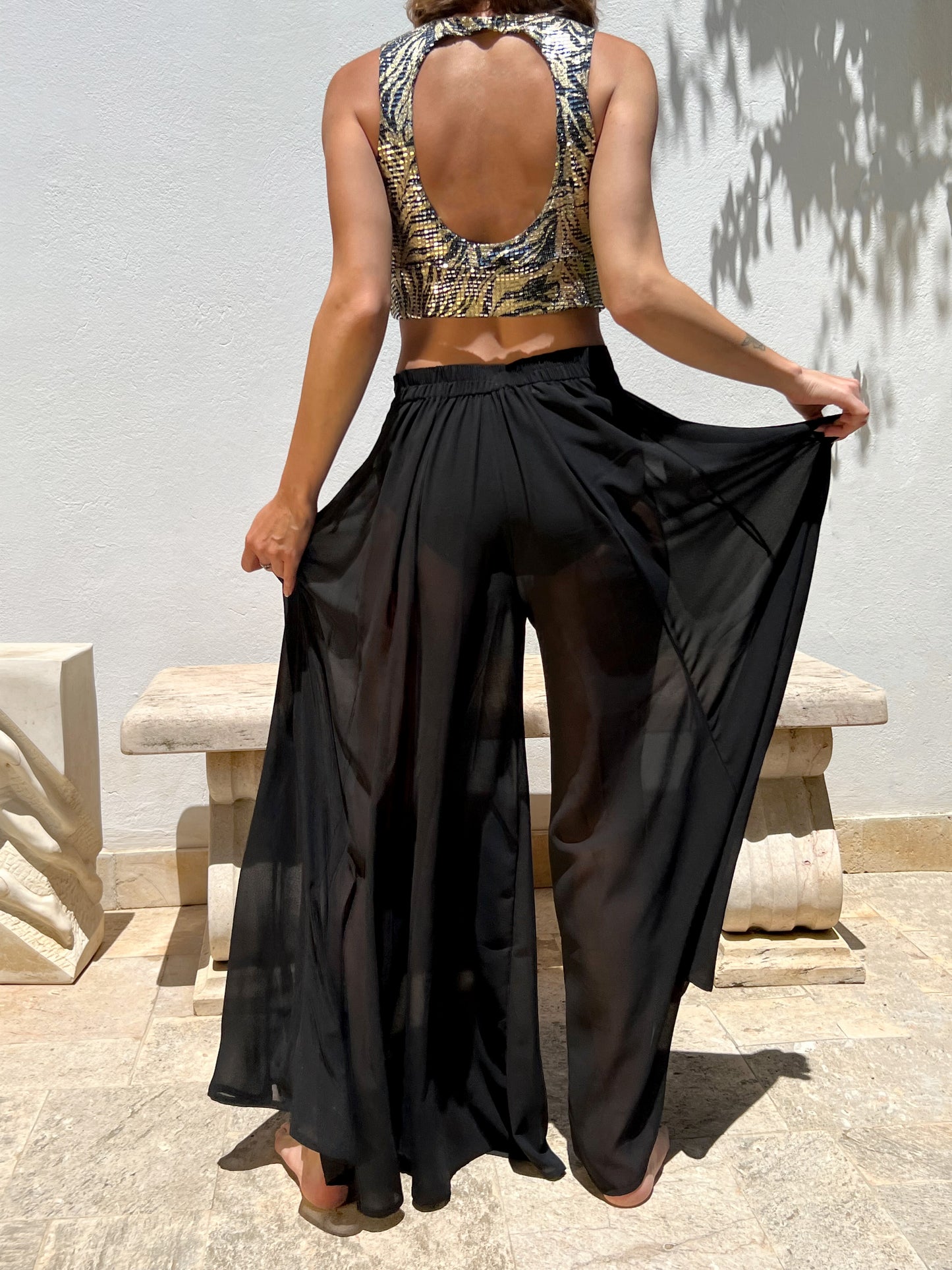 Size Chart
Coats / Jackets
UK
6
8
10
12
14
16
18
20
USA
2
4
 6
8
10
12
14
16
France
34
36
38
40
42
44
46
48
Above Bust

 

(cm)
77
79
83
87
92
97
103
109
Bust

 

(cm)
82
84
88
92
97
102
108
114
Below Bust (cm)
68
70
74
78
83
88
94
100
Sleeve Length (cm)
61.7
62
62.3
62.6
63
63.4
63.9
64.4
Bicep (cm)
31.5
32
33.4
34.8
36.7
38.6
41
43.4
Dresses
UK
6
8
10
12
14
16
18
20
USA
2
4
 6
8
10
12
14
16
France
34
36
38
40
42
44
46
48
Above Bust

 

(cm)
77
79
83
87
92
97
103
109
Bust  (cm)
82
84
88
92
97
102
108
114
Below Bust

 

(cm)
68
70
74
78
83
88
94
100
Waist

 

(cm)
62
64
68
7
77
82
88
94
High Hip

 

(10cm from waist)
79
81
85
89
94
99
105
111
Skirt Length

 

(Pencil Skirt)
65
65
65
65
65
65
65
Jumpsuits
UK
6
8
10
12
14
16
18
20
USA
2
4
 6
8
10
12
14
16
France
34
36
38
40
42
44
46
48
Above Bust (cm)
77
79
83
87
92
97
103
109
Bust (cm)
82
84
88
92
97
102
108
114
Below Bust (cm)
68
70
74
78
83
88
94
100
Waist (cm)
62
64
68
7
77
82
88
94
Outside Leg

 

(cm)
127.7
128
128.5
129
129.6
130.2
131
131.7
Gowns
UK
6
8
10
12
14
16
18
20
USA
2
4
 6
8
10
12
14
16
France
34
36
38
40
42
44
46
48
Above Bust

 

(cm)
77
79
83
87
92
97
103
109
Bust (cm)
82
84
88
92
97
102
108
114
Below Bust (cm)
68
70
74
78
83
88
94
100
Waist (cm)
62
64
68
7
77
82
Tops
UK
6
8
10
12
14
16
18
20
USA
2
4
 6
8
10
12
14
16
France
34
36
38
40
42
44
46
48
Above Bust

 

(cm)
77
79
83
87
92
97
103
109
Bust (cm)
82
84
88
92
97
102
108
114
Below Bust (cm)
68
70
74
78
83
88
94
100
Sleeve Length (cm)
59.7
60
60.3
60.6
61
61.4
61.9
62.4
Trousers
UK
6
8
10
12
14
16
18
20
USA
2
4
 6
8
10
12
14
16
France
34
36
38
40
42
44
46
48
Waist (cm)
62
64
68
72
77
82
88
94
High Hip

 

(10cm from waist)
79
81
85
89
94
99
105
111
Outside Leg (cm)
127.7
128
128.5
129
129.6
130.2
131
131.7
Skirts
UK
6
8
10
12
14
16
18
20
USA
2
4
 6
8
10
12
14
16
France
34
36
38
40
42
44
46
48
Waist (cm)
62
64
68
7
77
82
88
94
High Hip

 

(10cm from waist)
79
81
85
89
94
99
105
111
Skirt Length

 

(Pencil Skirt)
65
65
65
65
65
65
65
65